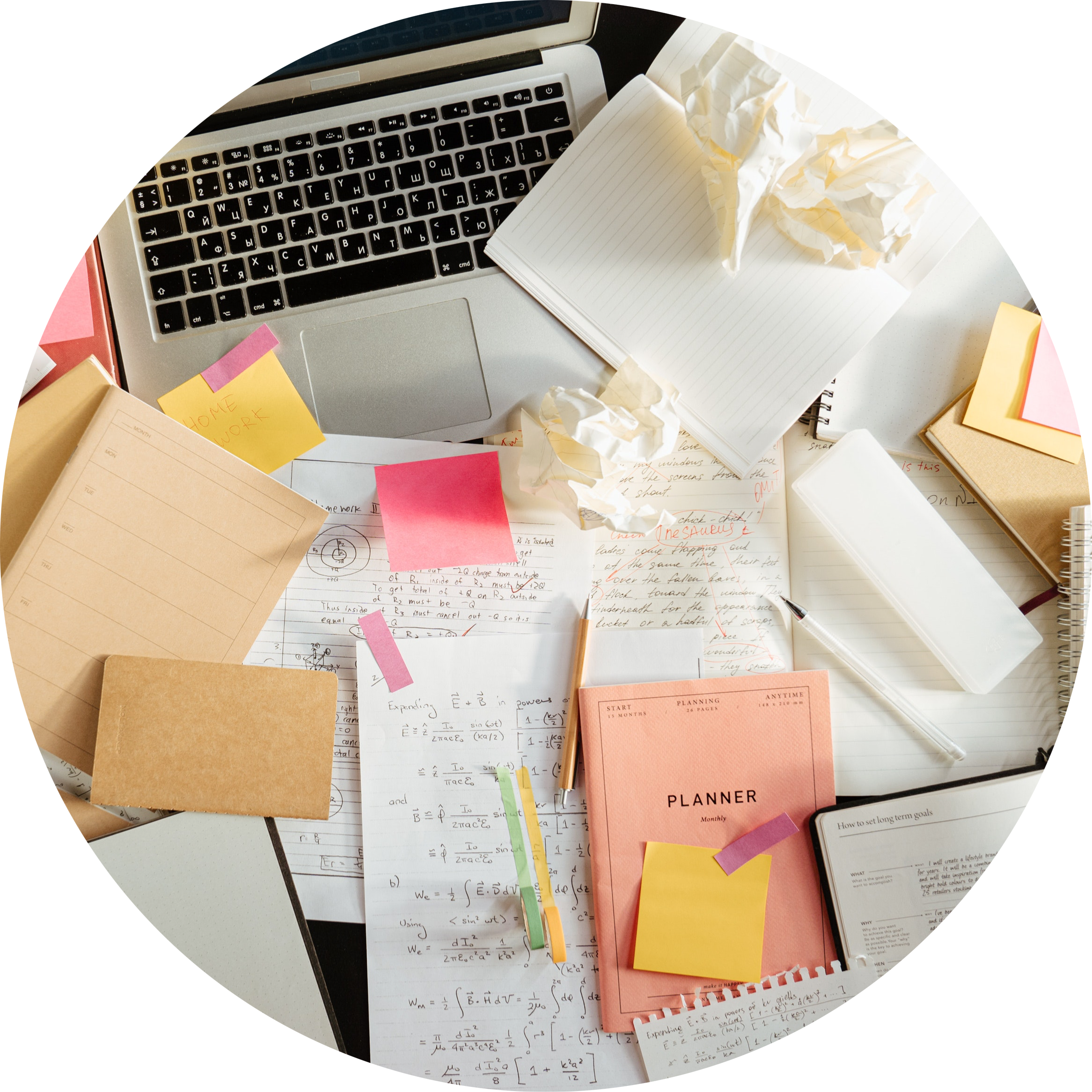 What's a "perfect" planner anyway?
As therapists, we're always looking for the "perfect" planner, aren't we? We want a planner that has all of the components we need...but it often seems impossible to find. And if you're like me, about half of the pages end up unused because they aren't components you really need for your business. Plus....
Endless post-it notes everywhere....
Notes written on little sheets of paper that then get lost somehow....
Clips falling off that you put on hoping to keep your papers organized....
In this course, you will learn some new innovative, artistic and creative ways to build a planner that not only works for your unique business - but that also helps shift your organization and productivity to another level so that your therapreneur side can shine, too!



How I came to develop this course
Well, long story short...I've always been allllll about my planner. Being a therapist for years, my planner has been my savior for keeping me on task. (Not sure what I'd do without it!)
During the pandemic, I (like most of you) was working non-stop. After all, what else could I do and there were plenty of people who needed therapy at the time.
After MONTHS AND MONTHS of working around the clock, I hit a wall. I was exhausted, burnt out and I even started wondering if I wanted to be a therapist anymore.
The one thing I knew for sure was that I needed to take a pause and find some time for ME. With that, I got back into my love of art and drawing in my journal. I started to learn things like lettering techniques and journaling styles. It felt SO good to find passion in learning something new.
So I thought....
Why couldn't I use this rediscovered love of art to up level my business planner? YES!!!
From there, not only did I start creating a planner that I LOVED...but that also reignited my love for my therapy work, my professional drive and my desire to get more creative with my business.

I hope this course will ignite a passion in you that inspires you to think more outside of the box and up-level your practice, too!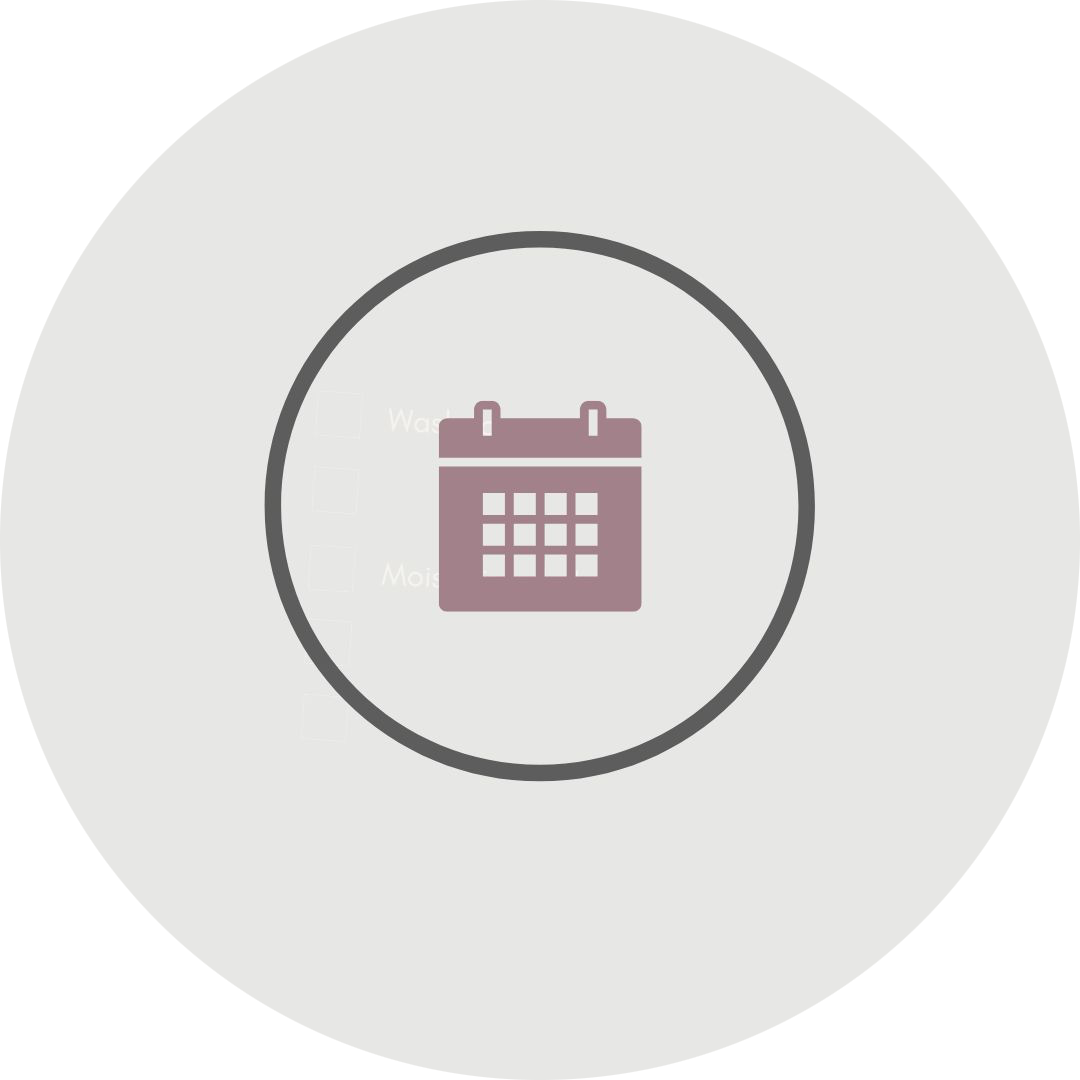 Learn new ways to plan, set goals and organize tasks so that you can build the business of your dreams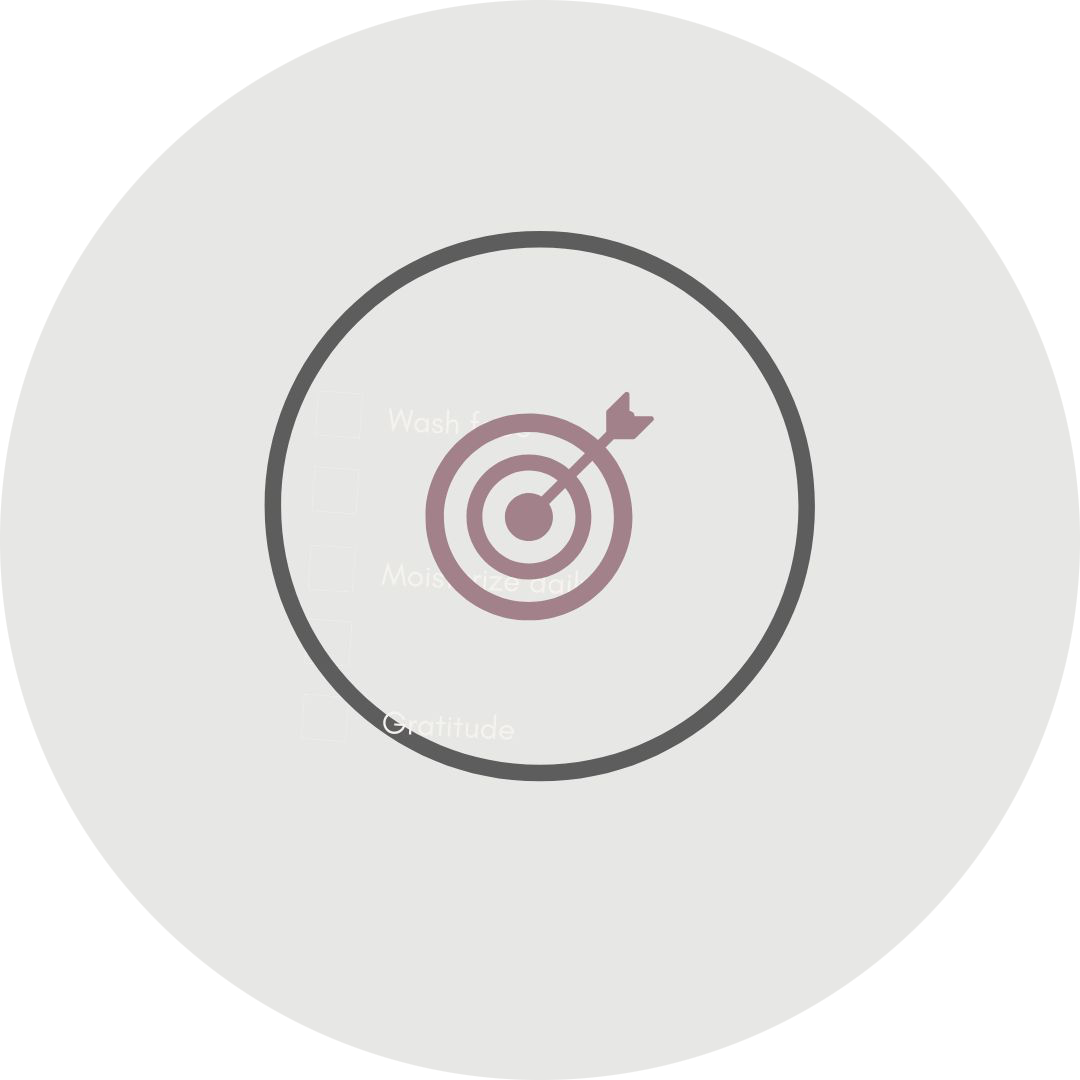 More Productivity
and Goal Setting

Learn new ways to keep your productivity at a peak level so that you can make more room for your therapreneurial self to come out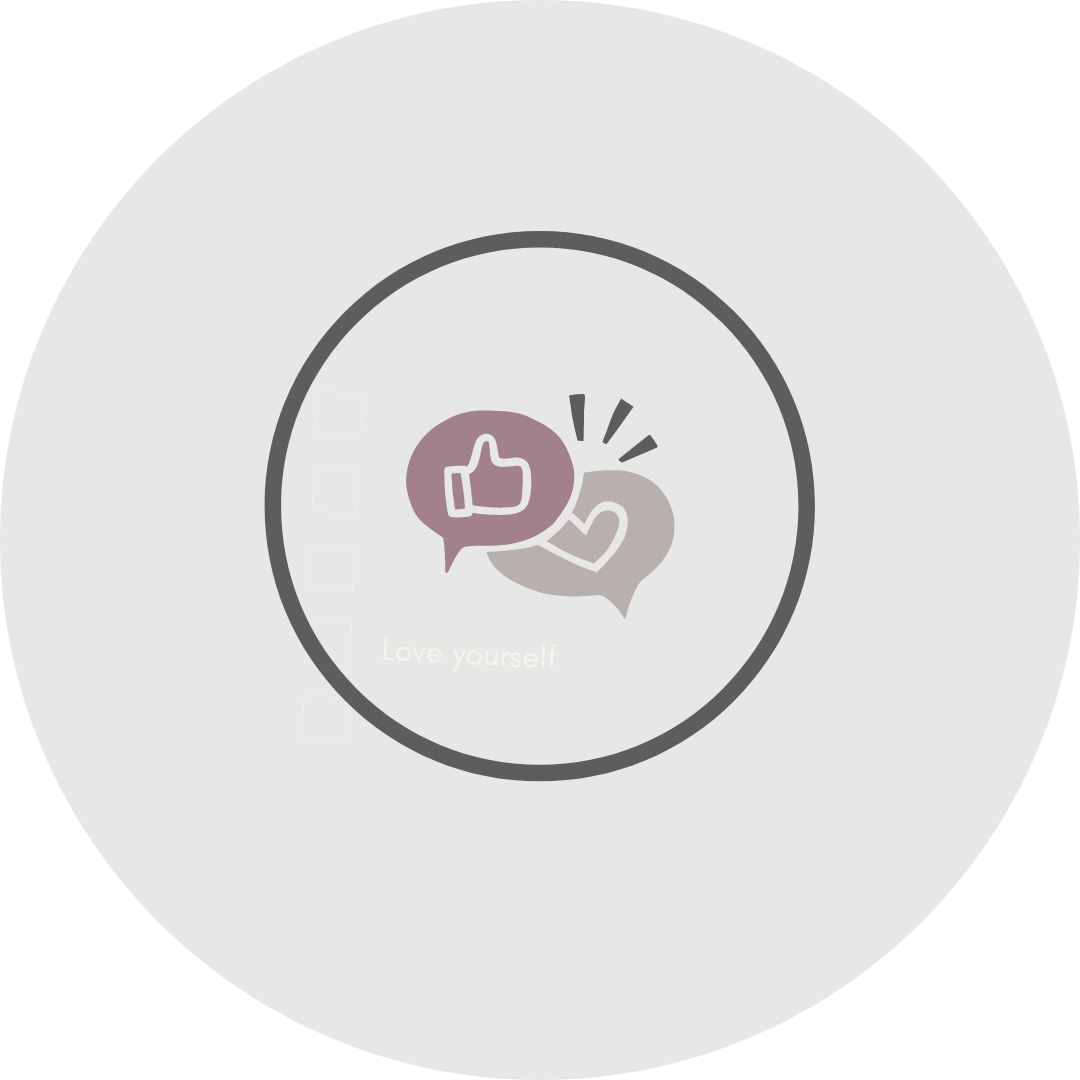 Benefits of Creativity

Learn how art can stimulate your imagination, enhance your problem-solving skills, boost your self-esteem, reduce your stress levels AND give you the inspiration to build the business you've always dreamed of

What you will learn in this course...
How to choose and create a planning system that works best to support your business goals
The basics of creating a unique planner from scratch
How to add components to your existing planner that maximize its use - including digital and pre-printed planners
How to create monthly, weekly and daily layouts for more organized planning and scheduling
Additional ideas that you can incorporate into your planner that help with ease and flow of your business management
Different techniques and strategies for creating a planner that makes you feel more confident, organized, productive and goal-focused
How your own creative side can ignite more passion for your work, influence your mindset and open you up to new therapreneurial possibilities


Here's a sample of the Curriculum
Hi, I'm Kimberly Goodrich -
Therapist, Therapreneur and
Self-Proclaimed Planner Addict
I've learned that igniting my love for art has helped me to transform the way I run my business, become more focused and organized, and move into a goal-oriented mindset. I built this course because I want that for you, too.
The course will introduce you to some new ways of thinking about your business planning (and maybe personal planning, too). I invite you to take the leap and explore what opening up your creative side can do for your growing business.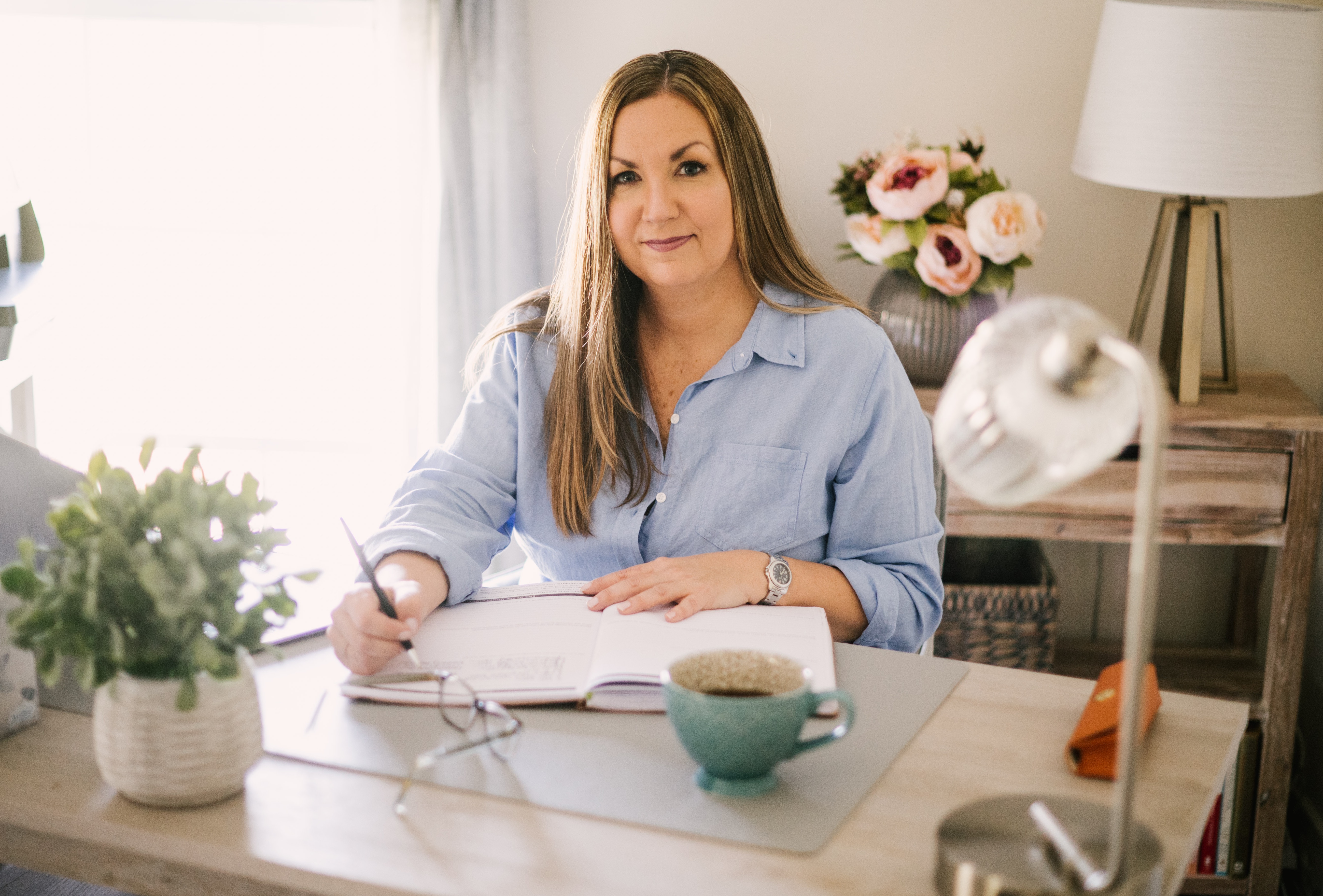 What others are saying about the course...
"Kim makes creating plans for your practice beautiful and fun! The course includes a lot of ideas and visual examples to help therapists create a planner that will work for them. I appreciate that Kim encourages therapists to find the approach that works for them and give us permission to have different planning wants and needs! I am a huge fan of tracking data to inform the decisions we make in our practices and Kim's ideas make tracking a lovely creative experience in addition to a helpful tool. I have always been a therapist who enjoys developing action plans and lists of priorities, but I can't wait to get some new supplies and dive into a more creative approach to planning." 
-Sarah Leitschuh, MA, LMFT